Current Paid Opportunities
Sound Without Sight – Industry Engagement Internships
Sound Without Sight is offering two exciting internships, which will help to drive their initiative across the music industry. In this remote opportunity you will interact with the music industry across many touchpoints, and support blind and partially sighted musicians directly to create, perform, and release their music, and develop as artists. 
For more information and to apply today, click here.
Paid Work Placements at Creative Opps
At Creative Opps we aim to give young people access to the tools, networks, and experience that they need to create positive changes for themselves and their communities. Paid work placements provide an important way to shift power to young people from communities that are often under-represented across the creative industries.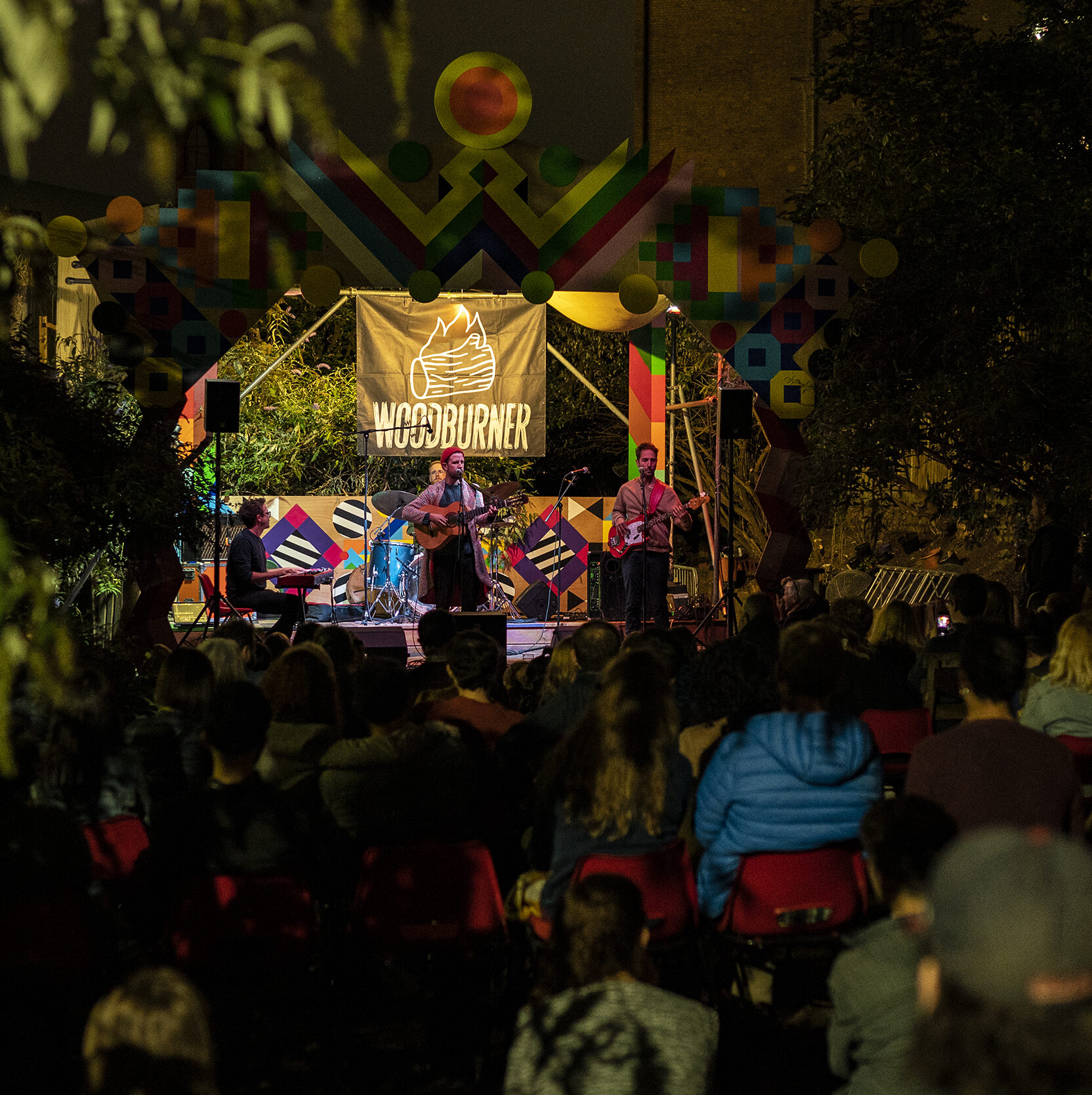 We are proud to have partnered with the following organisations to offer paid internships and work placements:
Box to Box Films
Box to Box Films is an award-winning documentary production company based in London, Paris and Los Angeles. Specialising in high-end feature documentaries, documentary series and formatted factual entertainment they are the team behind Drive to Survive, Maradona, Senna, and much more.
Voices Radio
Launched in 2021, Voices is a fully-fledged community radio station, fuelled by London's vibrant creative scene, developing grassroots talent alongside established artists. The station now boasts over 300 residents from all around the world and broadcasts close to 24/7 from their studio in Coal Drops Yard.
Woodburner Music
Woodburner Music creates unique live music events, bringing top-quality acts to beautiful and undiscovered venues. Their flagship event is a summer season at Dalston Eastern Curve Garden, which runs each week from June to September. They run regular events at The Jago, Fox & Firkin and The Post Bar, as well as programming music at festivals such as Wilderness and HowTheLightGetsIn.
Drift Studio
DRIFT is a young creative production company founded by Ali White and Crusoe Weston in 2019. They produce films spanning the fields of; Music, Advertising, Documentary, Commercial, Corporate and Fashion. The company specialises in film production in areas including Direction, Pre Production, Shoot Production, Post Production, Shooting (DOP / Lighting), Offline Edit, Online Edit.
Poet in the City
Poet in the City is a leading producer of poetry shows, community commissions and talent development. Their trailblazing approach to producing live poetry is complemented by a sector-leading young producers programme, which is growing the poetry sector and getting jobs for young people.
Orbital Sound
Orbital Sound is a world-wide leading supplier of audio equipment, at the forefront of theatrical and musical sound. Their reputation is based on an unparalleled portfolio of work that stretches from Broadway to London's West End.
---
If your company wants to address under-representation across the creative industries, we are here to help. Please get in touch via [email protected] to discuss potential next steps.